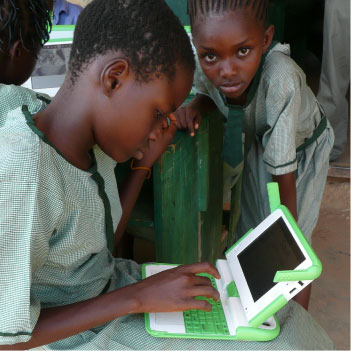 I think many of you have heard of the $100 laptop project – a project to research and invent a $100 laptop which allows it to be distributed to children in less privileged countries around the glove, so that they can have access to modern technology and concepts, and get better education.
Well, as hard as they tried, each laptop ended up costing about $200 a piece (which is still a great deal) and now it is available!
Here's the concept :
One learning child. One connected child. One laptop at a time.
The mission of One Laptop Per Child (OLPC) is to empower the children of developing countries to learn by providing one connected laptop to every school-age child. In order to accomplish our goal, we need people who believe in what we're doing and want to help make education for the world's children a priority, not a privilege. Between November 12 and November 26, OLPC is offering a Give One Get One program in the United States and Canada. During this time, you can donate the revolutionary XO laptop to a child in a developing nation, and also receive one for the child in your life in recognition of your contribution.
I was informed of this donation opportunity through Gary Lee and John Chow's blog posts.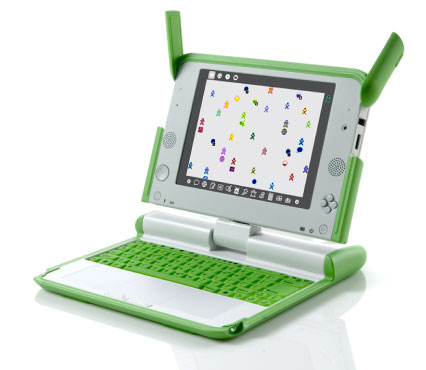 Being the techy that I am, I had to go check out the software specs and what not of this XO Laptop. This laptop is based entirely on open source Linux, and has custom applications pre-loaded, with the option to download additional applications. It has basic learning applications to help develop a youth's brain in a cognitive, visual, and logical manner, and is designed to last. Hell, this $200 laptop is probably a lot more sturdier than my $1500 beast of a laptop that I bought in Canada, with Windows on it.
The cost of this donation program is $399 – you will receive one of these laptops as a recognition of your contribution, and another one will be donated to a child somewhere who needs it and wants it badly. Hence it breaks down to $200 a piece, more or less, and you get a tax receipt for $200 as well for the donation ($399 minus the fair market value of the unit you receive).
Please go and donate a laptop to a less-privileged child – it'll make you feel warm and fuzzy.